The home for international tax experts in Nigeria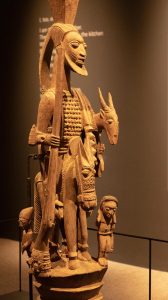 The International Fiscal Association (IFA) was established in 1938 with its headquarters in Netherlands. IFA was created with the aim to encourage research on international tax issues specifically the financial and economic aspects of taxation. IFA has played an essential role both in the development of certain principles of international taxation and in providing possible solutions to problems arising in their practical implementation.
IFA Nigeria Branch was established in 2017. Thereafter, IFA Nigeria Branch was recognized and confirmed as being the 72nd Branch of the IFA by the IFA General Council during its meeting on 5 September 2018 in Seoul, Republic of Korea. Our goal has been to bring Nigerian professionals and Nigeria's concerns to the global forums of international taxation.